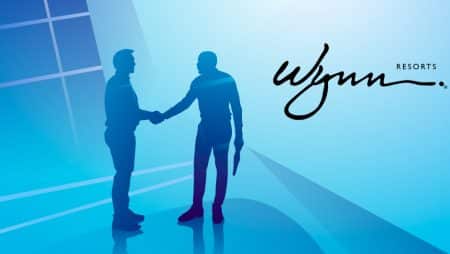 On Friday, May 28th, 2021, Wynn Resorts announced that their President Craig Billings had stepped down from his role. Billings resigned from his President position on May 24th, but he will continue to be the company's chief financial advisor.
Billings decided to step down in order to take up a new role at Wynn Interactive. Billings has been appointed as the Chief Financial Advisor at Wynn Interactive. Wynn Interactive is an iGaming and online sports betting platform under Wynn Resorts.
Billings is a veteran in the world of casinos. He worked with casino equipment companies Aristocratic Leisure and NYX Gaming Group before joining Wynn Resorts in 2017. Billings had also served as Vice President of the Investment Banking division of Goldman Sachs in New York and London that dealt with the casino industry. 
Billing will now have a huge responsibility to manage the rapidly growing Wynn Interactive. Wynn Interactive is currently operating in the UK and 15 States of the United States with access to almost 51% of the US population. Future expansion plans will give Wynn Interactive access to nearly 77% of the US population to convert them into customers. 
Wynn Interactive has also recently completed a merger with Austerlitz Acquisition. This merger will take Wynn Interactive public on the NASDAQ. Billings is the first major appointment at Wynn Interactive since the merger.
The merger has not yet been approved by SPAC shareholders but once accepted. The combined, merged company will be valued at 3.2 billion. It will also have nearly 640$ cash to invest in expansion and modernization plans. 
Billings will get 10,000 shares of this combined company. Wynn Resorts will get a percentage of Billings' previous salary from Wynn Interactive. Billings' personal salary, though, will remain the same. Billings has also retained his position as executive director of Wynn Macau, a branch of Wynn Resorts, and his eligibility to earn an annual cash bonus from Wynn Resorts. Industry experts will keep a keen eye on Billings in the next few months to see if he succeeds in helping Wynn Interactive reach its full financial potential.