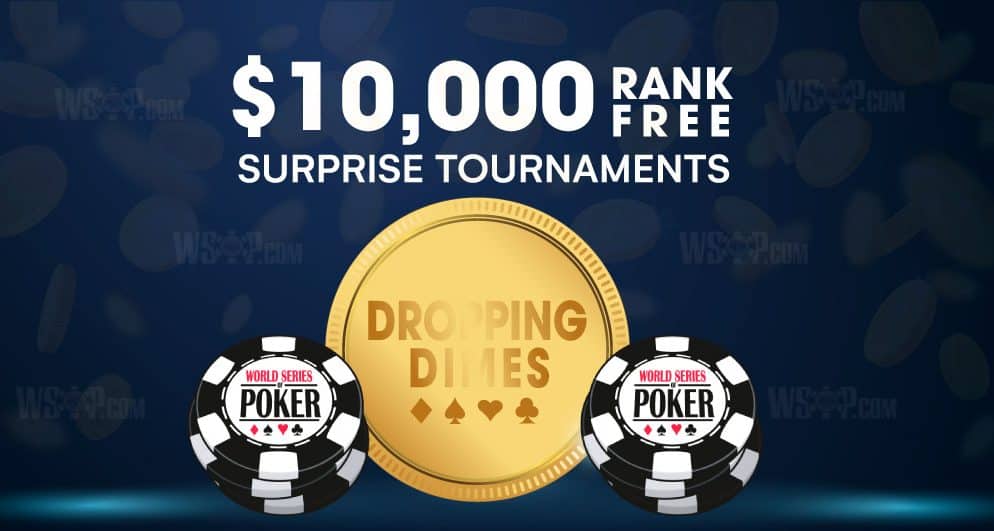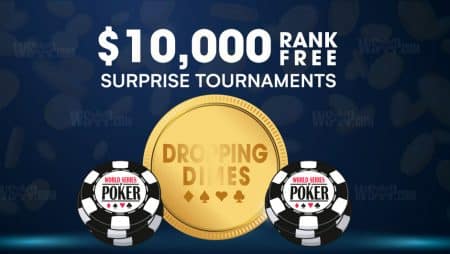 To participate in this tournament, players simply need to stay active in the tournament lobby. These $50 buy-in rake free poker tournaments will randomly pop-up in the lobby automatically. To capture these positive surprises full of extra and effortless money, you need to get online and be on the lookout every time of the day.
These tournaments will directly bring you guaranteed $10,000 prize money. But there is no specific time or day, so you need to stay active in the tournament lobby. The Dropping Dimes tournaments can show up in different days and times each week throughout the whole month of September.
Founded by Benny Binion in 1970, WSOP or World Series of Poker is held annually in Las vegas (the place of origination). Every year, it plans a series of poker tournaments in Las Vegas. Many players participate actively in WSOP tournaments to grab large amounts of prize money involved along with heavy metal WSOP bracelets. WSOP bracelets are considered to be around USD500,000. Therefore, WSOP is always a lucrative affair for all poker lovers.
WSOP's Dropping Dimes is not something to miss out, even if you are not an experienced poker player. It is all about luck. Get online now and try your luck at expensive surprises.