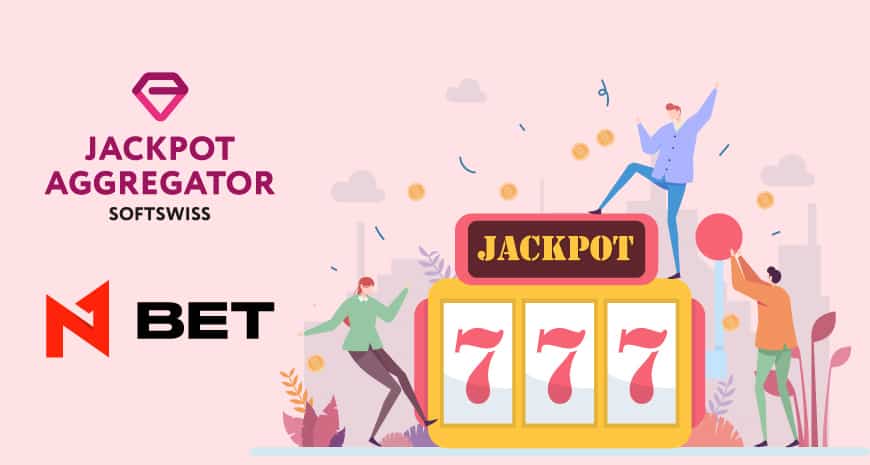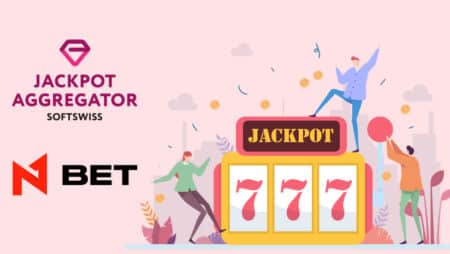 The SOFTSWISS Jackpot Aggregator links Joo Casino, Fight Club, and N1 Bet. They all share a worldwide jackpot provided by casinos. Bettors receive more money if they participate and stay loyal. Casino bets make up the global jackpot pool.
However, Aliaksei Douhin, Product Manager at SOFTSWISS Jackpot Aggregator, believes the solution has already generated a lot of interest. In addition, he was happy that N1 Partners Group had been able to initiate and organize various initiatives promptly. Their method gives both casinos and players in the global jackpot unlimited alternatives.
According to N1 Partners Group Chief Product Officer Yaroslav Laptev, connecting to the SOFTSWISS Jackpot Aggregator solution allows players to participate in jackpots by playing games from numerous providers, increasing gaming activity, and drawing new consumers.
It has been developing since the late 1990s. In 1997, there were 200 online casinos. Internet gaming produced $1 billion (€897 million) in 2009.
Statista projects a global online gaming market value of USD$66.7 billion (€59.3 billion) in 2020. It is estimated to reach $92.9 billion in 2023. The iGaming industry is a money-making machine that relies on being ahead of the curve.
Several changes are expected in 2022. Internet casinos in the UK and Europe will need to adapt to stay competitive. Among them:
Better Gambling Security and Practices
UK casinos, including slots, table games, and live dealer games, are popular among Brits. Providing gamers with a safe, trustworthy, and responsible gaming environment is critical for any organization.
Legal compliance will continue to grow in importance next year. Strict KYC measures are required to prevent fraud and protect children. Reputation (self-exclusion, limits) will be crucial. 2FA, face recognition, and faster withdrawals are some 2022 security innovations.
More Crypto
Several online casinos currently accept bitcoins as payment. So do well-known iGaming software suppliers like SkillOnNet and SoftSwiss.
While most major UK and European gaming sites will still accept FIAT payments in 2022, cryptocurrencies like Bitcoin and Ethereum will gain popularity due to their security, privacy, and speed. A blockchain casino will be needed when NFTs and the Metaverse gain popularity.
VR/AR Gaming
As the Metaverse evolves and immersive experiences become more popular, the need for VR, AR, and MR will increase (mixed reality). Gamers may now engage with virtual avatars and play games in VR. As expected, VR may enhance the digital poker experience by adding realism.
Despite this, VR and AR technologies at online casinos will take years to take mainstream. The exorbitant cost of headsets and other needed equipment is the reason.
Improved Gaming Experience
Classic casino games bore the youth—the desire for more interactive video game-style entertainment that combines gambling, sociability, and skill. More online casinos will need to embrace gamification—games, challenges, earning points or money, etc. Ripple poker, for one, is now gaining momentum in online casinos. Young people are trying to find the best ripple poker sites for an optimal online gaming experience.
Beyond entertainment, players expect a quick, seamless and faultless iGaming experience with more straightforward registration, same-day withdrawals, navigation, and a mobile-friendly UI.
Wearable and Mobile Technology
Having an application is no longer enough for online casinos. Operators must make it easy to sign up new users and offer a flexible tech stack to add or remove features. Increasing discoverability will help buyers locate relevant games.
Smartwatch gambling will become increasingly popular. The device's small screen sizes and proprietary operating systems make establishing an excellent experience quite challenging. However, gambling companies like Playtech have already begun developing Apple Watch slots apps.
Online Casinos' Rise
Apart from the above-mentioned rising tendencies, one thing is sure: in 2022, online casinos will outnumber their land-based counterparts. Online gambling is the future.