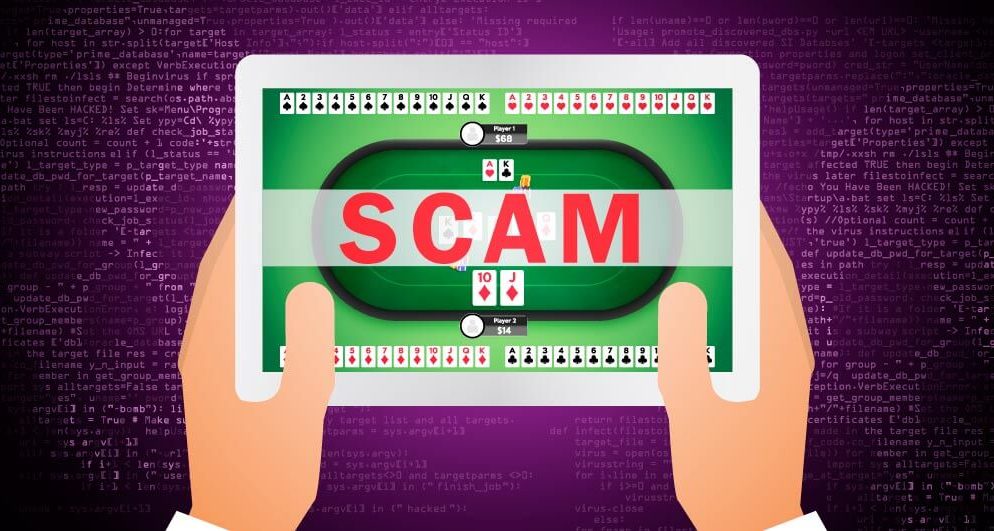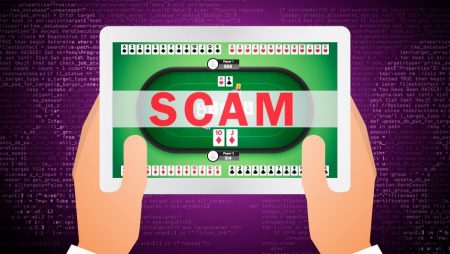 There has been an unprecedented rise in the popularity of online casinos. Gamers are finding the online format better than their physical counterpart. No wonder, the online casinos are touted to be the next growth engine for the industry. That said, the number of online casino scams is also increasing with each passing day. Many frauds are happening in the online casino space, which is a cause of concern for both casino owners and players. Often people who are not aware of how to differentiate between real and fake casinos become victims of these frauds. Gamers who get lured by unrealistic promises and are willing to trust soon are ones who get cheated by online scams.
How to differentiate Genuine from Fake?
It is important to note that fake online casinos look similar to the genuine ones. They offer similar kinds of interface, the wide selection of games, and all other facilities that are offered by a reputable casino. However, once you deposit the money, you'll find that these casinos will not allow you to withdraw the amount by making one or another kind of excuse. Therefore, it is required that before you deposit the money, you must keep yourself acquainted with all the terms and conditions laid out by online casinos.
Luring gamers with attractive bonuses and freebies is one of the favorite strategies of fake online casinos. Bonuses attract the players instantly, and by sending emails to prospects, fake casinos promise players a rewarding bonus and incentives. Once the player deposits the money, then these casinos backtrack on their promises by stating that the gamer is not eligible for a specific bonus or incentive.
How to avoid online scams?
Avoiding online casino scams is not that a tough task. In fact, with little information and awareness, you can save yourself from being robbed. Following are tips you can use to steer clear of all such online scams:
1) Read all terms and conditions listed on the website of the online casino. Pay attention to the level of information disclosure as fake casinos will hardly provide any reliable information to gamers. These websites won't have much to display, and this is an indication that the opposite party is not having good intentions.
2) Another reliable method that can help you to differentiate between genuine and fake online casinos is licensing and regulatory compliances. Genuine casinos only start working once they take all necessary permissions from regulatory authorities. Check from which authority the casino has taken the license, and this information can be found easily at the bottom of the website. If you are unable to find the information, then it's in your best interest to leave the site and look for more genuine players.
3) Checking reviews of players on the website is also a credible method to ascertain the authenticity of the casino. Those reviews are going to give you an idea about how genuine the casino is. You can't get wrong with the users' reviews, and hence, relying on them for checking the authenticity of casinos is a time-tested strategy.
4) You can also evaluate the names which are providing software support to the casino to judge its genuineness. The casino will be genuine if it has the independent software organizations powering its games. The software should be fair and must offer a safe and secure gaming experience to users.
5) Different options of payment and transaction mediums offered by the casino is also an indicator of the platform's genuineness. A reliable casino will offer you a wide variety of payment methods – you will be allowed to deposit and withdraw money using credit cards, debit cards, wire transfers, and cryptocurrency, among others. Also, make sure you get acquainted with the limits on the deposit and withdrawal, processing charges, and the time required for transactions on the platform.
What to do in case of an online casino scam?
1) First of all, do not make any further deposits to the account. Moreover, if possible, withdraw all the money from your account.
2) In case your attempt to withdraw the cash fails, immediately contact the customer care of the casino. It is a general procedure that you will be getting a callback or redressal of your complaint within 48 hours. If that doesn't happen, again complain with the casino.
3) Contact your bank or Financial Service Provider to block your credit or debit card through which the payment has been made. Inform that you suspect yourself becoming a victim of internet fraud, and hence, they should block your card to stop processing the payment.
4) You can also take the help of the Online Players Association in order to get the dispute between you and your casino settled.
Conclusion
Choosing an online casino is a tricky task. You must research all the information before depositing your money to play online. Remember, do not get lured by offers and bonuses, which seem to be too good. Apply your mind, go through the users' review, scan the payment methods offered, and then only make the decision to deposit the money. Remember, a little research and awareness can help you to steer clear of online fraud.