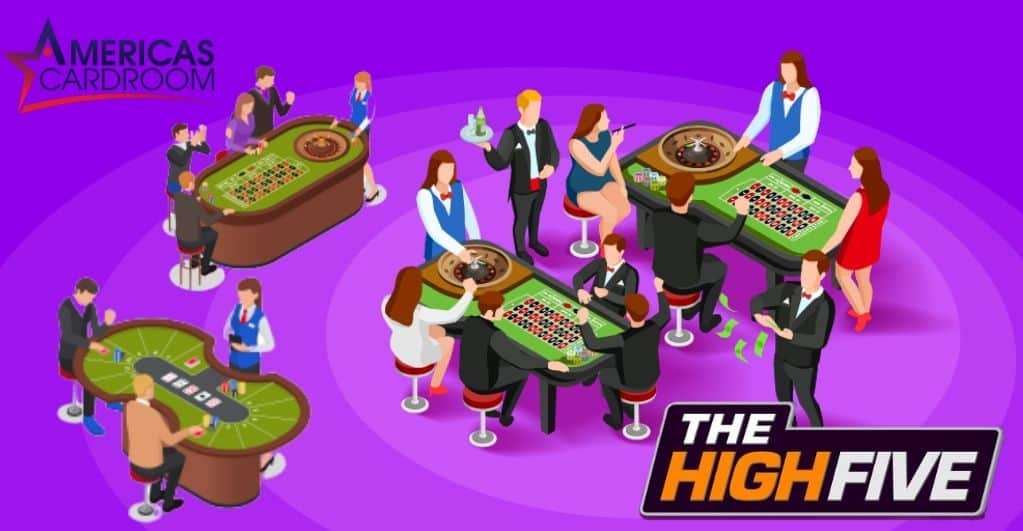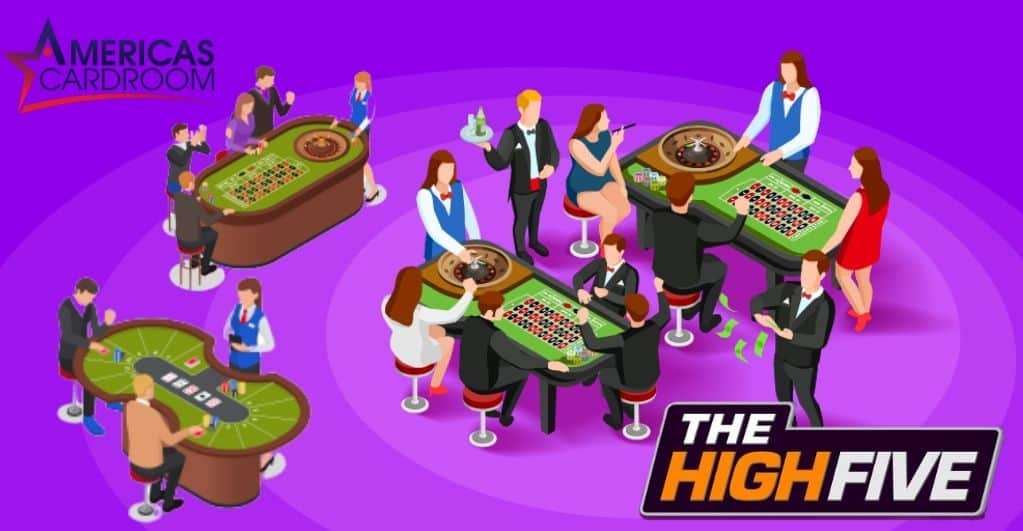 It is good news for all the poker fans. A popular variant of poker, High Five Poker, will be held at Americas Cardroom on 12th, 19th, and 26th April, respectively. These games have a winning amount of 8,40,000 USD each. High five is an exciting version of poker in which the player and the dealer are given seven cards each. An extra Joker card is also used in the game. So, there are 53 cards in total in this game.
#RaffleAlert Experience the High Five and bring your pokerness out. Also, share and tag 2 friends in order to participate in a raffle of 3 x $16.5 tournament tickets.https://t.co/bLKPAERhOX#ACR #Poker #HighFive #PokerLife #High52020 #Hi5 #High5 #OnlinePoker #PokerFun pic.twitter.com/aMaMwWkFsi

— Americas Cardroom (@ACR_POKER) April 2, 2020
Each of them has to come with a strong hand of 5 cards with these cards. The player shows his five-card hand first. Before the game begins, the player has to announce an ante bet. This bet is a certain amount of money put in the pot, which will be given to the winner at the end of the game. There is also a Trips Side bet, which involves betting an amount in case if you get three cards of the same kind. This kind of play bet or any other play bet is placed later by the player when he sees his cards.
The player can only qualify in this game when he has a pair of two cards. Once the dealer has a straight, he does not qualify, but when he has two cards of the same kind, he qualifies. In case he qualifies, but the player has two cards of higher-order, the dealer loses to the player. In that event, the ante bet money and play bet money are divided equally between the dealer and the player.
To participate in these games, the players will have to contribute a buying amount of 420 USD and 30 USD as a fee. The starting time of this game would 4:00 pm. The players can also enroll themselves on a forum called Americas Card Room Forum where they can get all the information about the latest updates in the various games taking place on this website.
It will soon release an optional update in which if the user click yes, his client will restart and the gameplay will be interrupted, while the news version is downloaded.