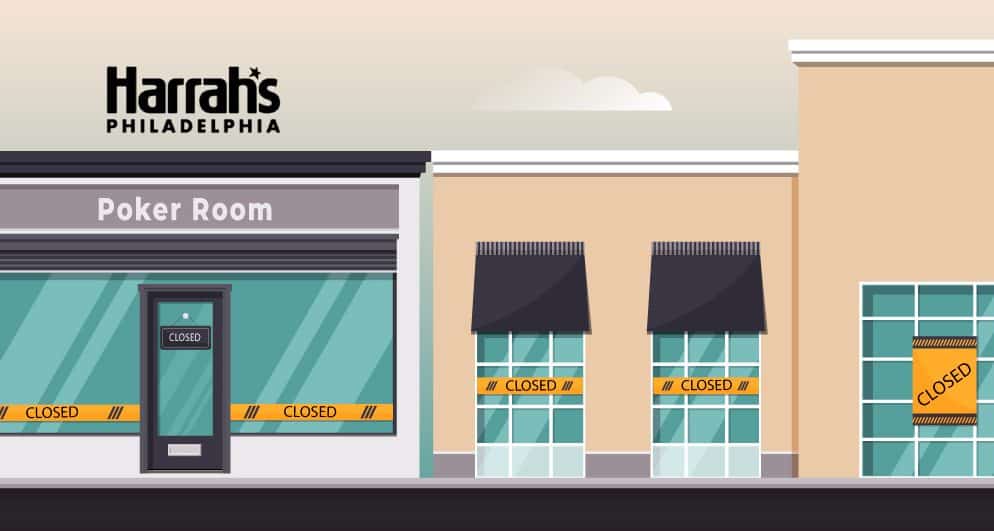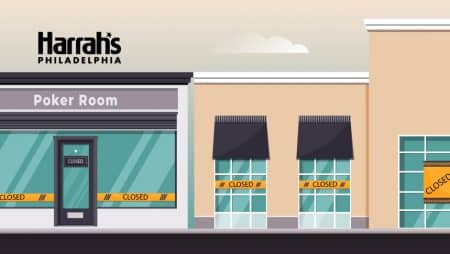 It looks like coronavirus is here to stay for longer than expected, which means that businesses might have to suffer more losses. Commercial casinos are among those businesses that rely on the money coming from the crowd it pulls. However, the norms of social distancing completely changed this situation and put the casino business at risk.
Recently, reports of closure of Harrah's Philadelphia's poker room surfaced after some of its live poker room workers flooded the social media with posts about the same.
Though an official confirmation is still awaited from the business side, workers claim that they were informed about the permanent closure via a Zoom call on August 11, 2020, and are unsure if they will be called again.
When a customer service associate at Harrah's Philadelphia was approached to clear the news, it was found that the closure is temporary, and the poker room will be live again once it reopens.
What makes the whole situation confusing but seems to be true is the poker room's inactivity on social media platforms like Twitter and Facebook post-COVID-19 lockdown.
Among various casino services allowed to operate in Pennsylvania since June 2020, poker is the worst affected and yet to get the clearance because of its chances of spreading coronavirus as it involves touching of objects when playing the game.
Harrah's Philadelphia is a popular gaming destination among poker players in Chester, Pennsylvania, for its live World Series of Poker room, owned by Caesars Entertainment. If the news about its closure comes true, it would be disappointing for both its workers and poker enthusiasts.
However, restriction on poker at commercial casinos has given rise to the popularity of online poker in the area. It has provided poker players with an alternative to enjoy the game while staying at home.