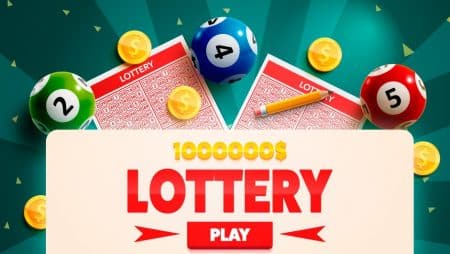 Lotteries, in some form or the other, have been around for ages. It is a form of gambling where participants draw lots from a pool and win a prize, which is cash in most cases. It is thought that the word lottery is derived from the Italian word "lotto," which means destiny or fate. Lotteries are exactly that – a game of chance left to fate. Today, lottery games have moved on from simple draw of lots to more complex structures.
Where there is gambling, there is bound to be corruption. Though several lotteries were running in the United States in the late 1800s, the deep-rooted vice (as in the notorious Louisiana Lottery Company where kickbacks reached the top tier of Government) led to a Federal ban in 1894. However, in 1964, New Hampshire started a state-run lottery, beginning a new era for American lotteries.
Playing Lottery games in Casino or over the Web
If you want to know how to play lottery games and win at gambling in a casino, be warned, there are no shortcuts, and there are easier ways to make money. Despite this, it is possible to improve your chances of winning by taking the right playing decisions. A lottery is a long shot in gambling, but people have won life-changing jackpots.
Most casinos are now online too so you have the option of gambling on the lottery at your convenience. These "e-games" are similar to traditional instant lottery tickets that were bought from local retailers. The main difference is that instead of scratching a silver box to get the number, game-play is provided through the Internet. For example, New Jersey has introduced "Tetris" and the "CyberSlingo," which are lottery cards having an Internet access code, allowing purchasers to play the games online.
Technically, this is not online gambling as each ticket's outcome is pre-determined no matter how well you play
 Lotteries online Casino – Win a Spin Lottery Ticket Online
The Big Spin is an instant game where winners spin The Big Spin Wheel to know just how BIG the prize is. How do you play the Big Spin Lottery?
Scratch the five lucky numbers and twenty of your numbers. If one of your numbers matches one of the lucky numbers, you win a prize. If the prize won is SPIN, you have to visit a retail location to validate the ticket. There, see the animated wheel spin on the lottery terminal screen. Your prize will be displayed once the wheel stops. When the displayed prize is BIG SPIN, you qualify to win a guaranteed prize.
The odds are 1 in 3.98 of winning any prize, 1 in 6.63 of winning a SPIN, and 1 in 1,077,300.00 of winning the top prize in the BIG SPIN WHEEL.
Online Lottery Games for Real Money
Play online lottery games at the top casinos and win a chance to earn some real money. Most establishments offer welcome bonuses that run into thousands of dollars. There are various transaction channels, such as Visa, MasterCard, and Bitcoin. Payout is assured and fast, sometimes within 15 minutes of placing a request for withdrawal.
Several online lottery games can be played for real money. One is the online scratch cards, similar to the scratch-off lottery tickets where the tab has to be pulled off. Keno, an 80-ball Chinese lottery game, is another. There is the Bingo for real money though many consider it to be more of raffle than a lottery. Many live dealer casinos offer live baccarat, roulette, and blackjack as well as live streaming lottery games like the Big Wheel.
In the modern Internet-driven environment, lottery games have gone beyond the retailers to include a host of exciting possibilities on the web. Now earn real money and take your chances from the comfortable setting of your home.