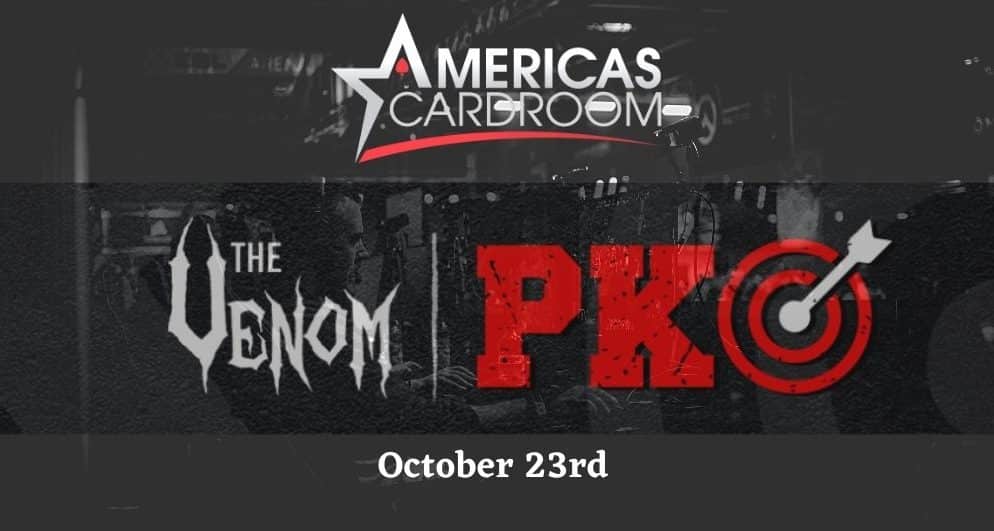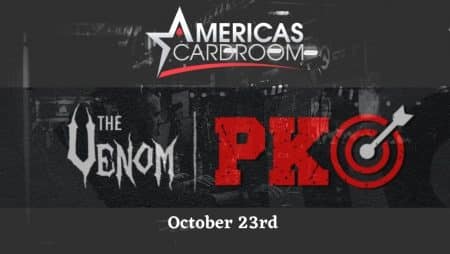 Working as a globally-acclaimed online poker brand, Americas Cardroom is all set to hit a record by hosting the biggest guaranteed PKO event in poker history, the $5,000,000 Venom PKO tournament. The event will be rolled on October 23, with the final table action being unraveled on November 4 for the poker fans worldwide. The team mentioned the news in an official Twitter post that read:
🥊 When you hear Americas Cardroom will host the biggest guaranteed PKO event EVER, the $5,000,000 Venom PKO starting October 23rd. 🕷️🎯💵https://t.co/SKeSkSmHhX#Poker #ACR #VenomPkos #MoMoMoPKOs #ProgressiveKnockout #CarnageTournament #PokerTournament #Venom… pic.twitter.com/t6trMKaWBd

— Americas Cardroom (@ACR_POKER) October 7, 2020
As per the post, Americas Cardroom has allocated four exclusive options for Day 1 so that the winner can pool a minimum of $1 Million in his credit. The portal will offer plenty of lucrative chances to win the $2,650 ticket easily to all the participants.
The Venom PKO Tournament Schedule
Day 1A: October 23, 2020
Day 1B: October 25, 2020
Day 1C: October 30, 2020
Day 1D: November 1, 2020
Day 2: November 2, 2020
Day 3: November 3, 2020
Final Table: November 4, 2020
The amazing Venom tourney comes packed with a lucrative buy-in option of $2,500 + $150 for the gamers. While the buy-in favors the big players, the website has affirmed that they will offer plenty of chances to satellite in for less investment. The tournament is a one-of-a-kind in the poker industry and can help the players enjoy some juicy bounties from the wide spectrum of offerings displayed. Removing a single-player, especially during the last rounds of the MTT, can give them a golden opportunity to increase their earnings.